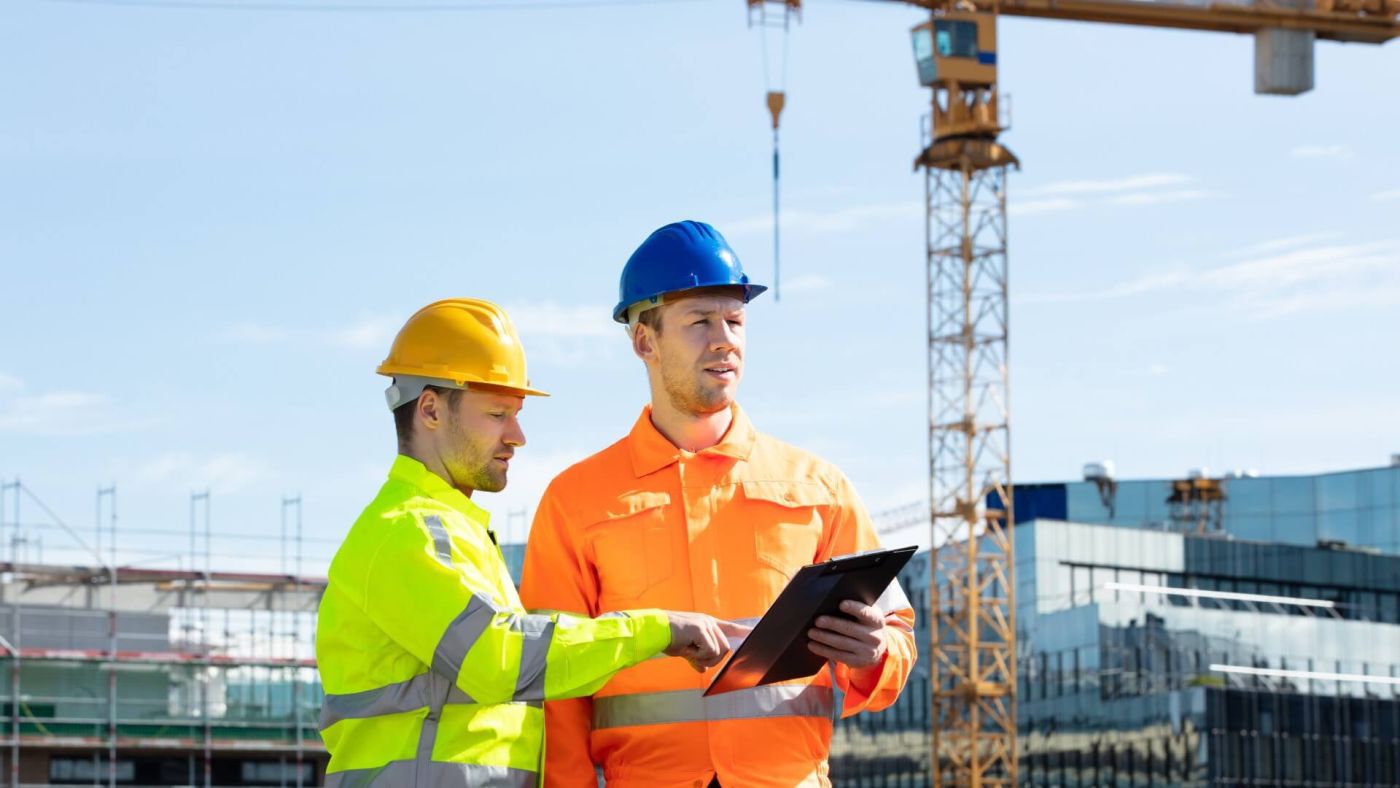 CAN YOU SUE YOUR
EMPLOYER FOR NOT PROVIDING
PROPER SAFETY EQUIPMENT?
---
The Occupational Safety and Health Act of 1970 created the Occupational Safety and Health Administration (OSHA), which establishes core standards that are used to protect employees on the job and prevent injury, illness, and death.
While OSHA has established many direct standards, such as an employer's obligation to provide personal protective equipment (PPE) when conditions call for it, its General Duty Clause provides an overall blanket of protection for workers.
This clause requires employers not only to comply with all OSHA-specific standards but also to "furnish to each of his employee's employment and a place of employment which are free from recognized hazards that are causing or are likely to cause death or serious physical harm to his employees."
If your employer fails to provide necessary personal protective equipment (PPE) and you are fearful of injury or illness, or worse, you actually have been injured or fallen ill, can you file suit? What if you contract COVID-19 at work when proper safety measures were not taken?
The attorneys at Raskin & Kremins LLP stand ready to assess your situation and help you devise the best legal course to help you move forward. Our firm proudly serves New York City and Manhattan, as well as all surrounding communities, including Staten Island, the Bronx, Brooklyn, and Queens.
What Are the OSHA Requirements for PPE?
OSHA's standard for PPE requires that employers provide protective gear when "engineering, work practice, and administrative controls are not feasible or do not provide sufficient protection." Employers are responsible for purchasing, maintaining, and updating PPE for their employees and cannot require workers to provide their own PPE. Examples of mandated PPE include:
Metatarsal foot protection

Rubber boots with steel toes

Non-prescription eye protection

Prescription eyewear inserts or lenses for full-face respirators

Goggles and face shields

Firefighting PPE

Hard hats

Hearing protection

Welding PPE
For their part, employees who are issued PPE must be properly trained and thereafter clean, maintain, and use the PPE properly. If defects or wear and tear hinder the use of the PPE, employees must report these conditions to the proper supervisor for repair or replacement.
Though OSHA has not established a separate standard for the COVID-19 pandemic, a guideline has been issued that reasserted the need for PPE. PPE standards for general industry and construction, it stressed, "require using gloves, eye and face protection, and respiratory protection when job hazards warrant it."
For health care workers and others at high risk, the PPE standards during the pandemic will be higher, but for the vast majority of workers, employers should provide masks and gloves as needed. Administrative controls include enabling remote work or staggering workers' shifts to limit exposure. Engineering controls include physical barriers between workspaces or improving ventilation or air filtration equipment when possible.
Can I Sue My Employer if I Fall Ill or Get Injured?
Employers in New York are required to carry workers' compensation insurance. Workers' compensation insurance covers illnesses and injuries sustained while on the job. At the same time, the employer is generally absolved of being at fault under what is known as the "exclusivity rule," thereby mostly curtailing individual lawsuits against the employer — but there are certain exceptions.
If you are injured or become ill due to circumstances on the job, you are entitled to workers' compensation exclusively (generally, no lawsuits) unless you can prove the employer was negligent. A claim for negligence involves proving four elements:
The employer owed a "duty of care" to the employee under the OSH Act

The employer breached this duty by not providing proper PPE or safe workplace conditions

The employer's breach or negligence caused the employee's illness or injury

The employee's illness or injury is measurable in dollar terms (medical expenses, loss of income, etc.)
Breach of Contract & Wrongful Death Claims
Another avenue for filing suit is to show a breach of contract. Under this type of legal action, you must prove that your employer violated a portion of your contract that specifically guaranteed PPE or other protective measures. Most general worker employment agreements do not contain this type of clause, but it is common for workers in health care and construction.
Finally, if the injury or illness results in death — for instance, no PPE was provided and the worker died due to COVID-19 complications — then that person's estate can file a wrongful death claim and sue for compensation that will cover medical expenses, funeral costs, and other expenses including the loss of future income. The suit may also result in injunctive relief, requiring the employer to provide proper PPE going forward.
The potential to sue a third-party provider of PPE may also be possible as well, particularly in cases when you can show that the equipment did not adequately provide the protection it was intended for.
How Raskin & Kremins Can Help
With over 35 years of experience helping clients pursue personal injury claims, the attorneys at Raskin & Kremins LLP can assess your situation and outline a strong legal strategy to help you pursue the justice you deserve. While the exclusivity rule places barriers on lawsuits under workers' compensation claims, we are experienced in helping clients recover the just compensation they deserve in personal injury and illness claims.
Don't face these legal challenges on your own. If you or someone you know has been injured or fallen ill due to unsafe working conditions, call our firm today to schedule a free consultation. We'll work with you to chart a solid course that can help you move forward. Our firm is proud to work with individuals and families in New York City and Manhattan, as well as the surrounding communities of Staten Island, the Bronx, Brooklyn, and Queens.