SEX ABUSE ATTORNEYS IN NEW YORK, NY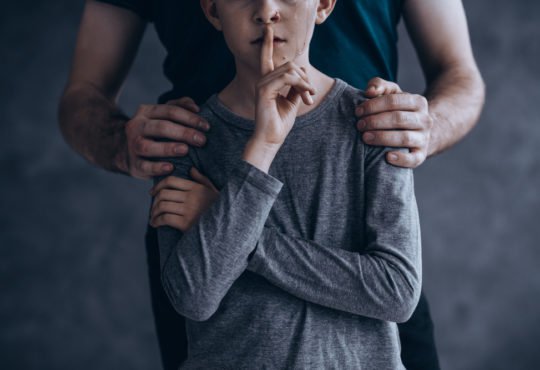 Where you or someone you care about the victim of sexual abuse?
If You Were Abused By Clergy in New York, We Can Provide Safe and Trusted Assistance. The Child Victims Act (CVA) now extends the statute of limitations for a survivor of child sexual abuse in criminal and civil cases in New York. This means there is now more time for a survivor of child sexual abuse to press criminal charges.
Raskin & Kremins represents New York child sexual abuse survivors. You deserve experienced legal help Act now for a NY child sexual abuse legal consultation. Call Now. Act Now. Get Help Now.
Learn More:
The Child Victims Act Gives New Rights to Abuse Survivors!! The Child Victims Act went into effect on August 14, 2019. The new law provides all abuse survivors, regardless of their current age, one year to file a claim for the abuse they suffered. The law also extends the statute of limitations for some claims, but the one year "window" to file a claim applies to all abuse survivors.
Sexual Abuse is a crime and you may be intitled to compensation. Institutions such as the Catholic Church, the Boy Scouts, Rockefeller University, and other have ufortunately defiled the public trust by harming those least able to protect themselves. Please contact us to learn your legal options, including filing a lawsuit or trying to resolve your claim informally without litigation.
The one-year window could be significantly shortened if a defendant, such as a Diocese or the Boy Scouts, files for bankruptcy. If you or someone you love was abused, the time to act is now. Please contact us to learn about your options as the time to file a claim may be limited. We only represent abuse survivors, not the Catholic Church, not the Boy Scouts, and not the institution who enabled the abuse.
About Raskin & Kremins: The lawyers featured on this website have a wide-range of experience helping abuse survivors, including some who have represented hundreds of abuse survivors with claims against the Catholic Church, the Boy Scouts, the Mormon church, schools, and other youth-serving organizations that failed to protect their clients from sexual predators. Some of the lawyers are licensed in New York, with offices in New York City, while others are licensed in other states but are willing to jointly represent abuse survivors in New York given their experience helping people in other states.
If you are an adult survivor of childhood sexual abuse, you may just now be in the process of starting to understand how the abuse has affected your life. You may have also recently learned that someone you trusted failed to protect you and allowed the abuse to occur. Sadly, you are not alone, but we are here to help you understand whether you have legal options to seek redress for the harm you suffered. Please contact us today for a free, confidential consultation.
Sexual Abuse Reports
These reports contains the names of individuals who have been accused of committing sexual offenses against minors. While lawsuits were filed involving many of these alleged perpetrators, the vast majority of the claims against these individuals have been settled or have not been fully evaluated in a civil court. Accordingly, the allegations should be considered just allegations and should not be considered proved or substantiated in a court of law. All individuals should be considered innocent until proven guilty. In some situations, the statute of limitations has expired preventing the cases from being heard in a court of law.
ARIZONA
CALIFORNIA
COLORADO
HAWAII
ILLINOIS
NEW JERSEY
NEW YORK